Soft Washing

& Pressure Washing for San Antonio Homes
Soft Washing is the right choice for your San Antonio area home's next exterior cleaning project. Unlike standard high pressure power washing techniques which can actually damage the exterior surfaces of your home, our Soft Washing method utilizes an application of specialized cleaning agents applied at low pressure (no more than a garden hose) to deliver a safe cleaning with incredible results that last 4 to 6 times longer than conventional power washing. And while there may be some instances where a higher level of pressure is required to achieve the desired results, you can rest assured that we will always have your best interests and your property's integrity in mind. Keep reading to learn more about our wide range of Soft Washing services…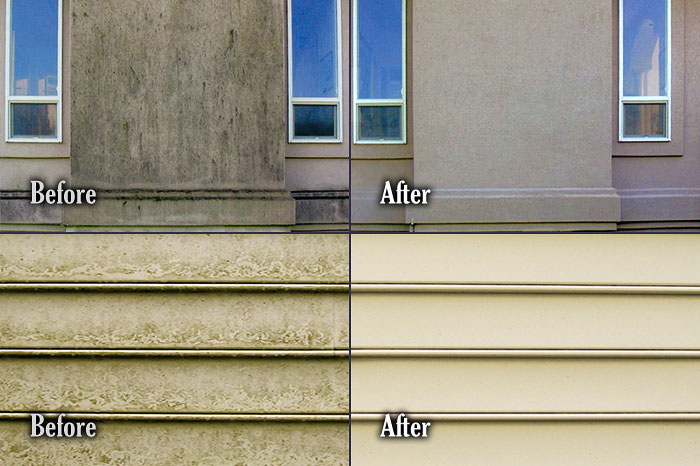 The hot and humid San Antonio, TX climate can wreak havoc on your home's exterior siding. In addition to the usual accumulation of dirt, dust and grime that builds up on home siding, there are also the unsightly staining caused by algae, mold and mildew growth. Big Guns Soft Wash can help you reclaim your home's beauty!
Soft Wash House Washing is the proven SAFE and effective siding cleaning method that is far superior to standard pressure washing. There is zero risk of damage occuring to your siding and we use only 100% Biodegradable Eco-Friendly cleaning solutions to completely remove dirt and grime, while achieving a 100% kill-ratio on that unsightly algae, mold and mildew growth.
Ideal for washing all types of home siding: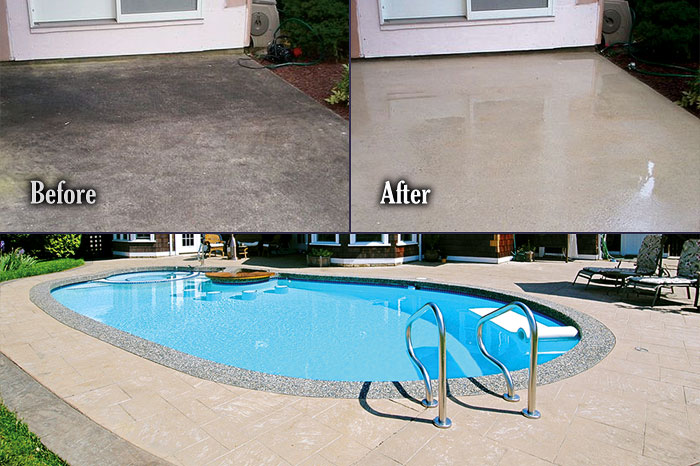 Soft Wash

Concrete Cleaning
Freshly cleaned concrete is a great way to brighten up your property! The buildup of dirt, dust, grime, oil, grease, and other stains can make your concrete driveway, sidewalk, patio, porch or pool deck look like a real eyesore. No matter how good your siding or roof looks, your San Antonio home's beauty is incomplete if the surrounding concrete surfaces are not free of unsightly stains.
Don't endure another single day with soiled or stained concrete impacting the beauty and curb appeal of your home and surrounding property. Big Guns Soft Wash offers a full range of concrete, brick and stone surface cleaning services to help you keep every part of your property's exterior looking its very best.
Our concrete cleaning services include: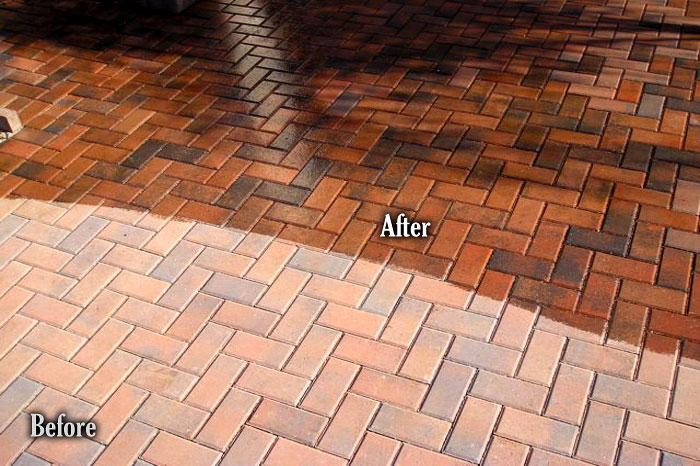 Brick Pavers and Stonework bring a rich look to your property's exterior, but when they become dirty, dull and faded looking, you need an exterior cleaning company with the proper equipment, knowledge and experience to make them look their absolute best again.
Let our Brick and Stone cleaning experts restore the rich and luxurious look to your San Antonio home's brick and stone surfaces and structures!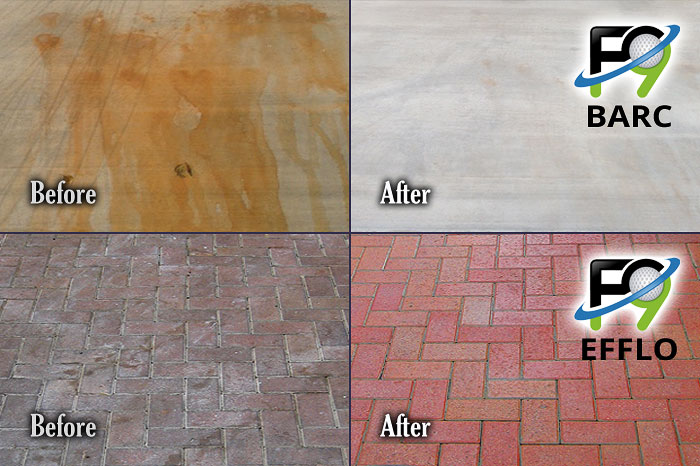 Rust stains and calcium deposits are known for being extremely ugly – and equally hard to remove. That's why Big we utilize the unparalleled rust stain and calcium deposit removing power of products like 'F9 BARC' and 'F9 Efflo'.
These contractor-grade products are rightfully known as "The World's Best Stain Removers". Let us show you the amazing results on your concrete, siding or roof! Click here to learn more.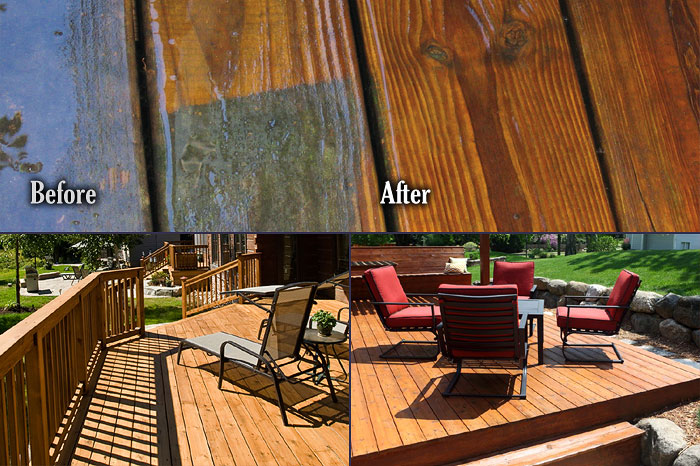 Has your wood deck or fence turned dull, gray and weathered-looking? Let us put our proprietary Soft Wash Wood Cleaning to work for your wooden structures.
By safely removing the built up and ground in layer of dirt, grime, mold, and mildew from the surface of your wood deck or fence, we are able to restore it's natural color and beauty. Let us transform your deck or fence into something you can be truly proud of again!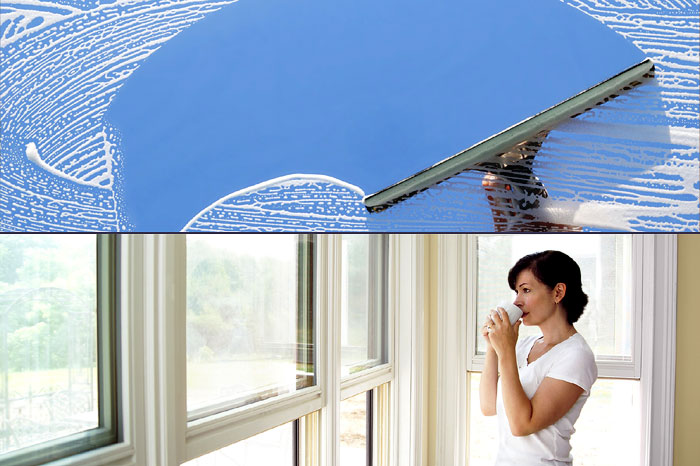 Soft Wash

Window Cleaning
Your home isn't completely clean without clean windows. Our Soft Wash Interior & Exterior Window Cleaning service is the perfect finishing touch your home needs to look completely clean! Our window cleaning technicians take great pride in delivering sparkling clean, streak-free window cleaning results that will make your San Antonio, TX home truly shine – inside and out!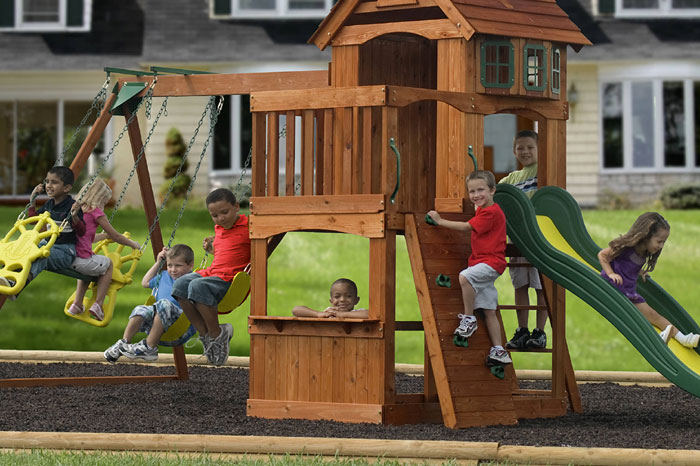 You wouldn't want your children playing with mold and bacteria, but without a properly sanitized outdoor playset, that's exactly what may be happening. Germs, molds, and allergens lurk in the shady, dark areas in and around children's playground equipment. Let us put your mind at ease and help protect your children's health with our 100% Safe Playground Sanitizing service.